EFFORTLESSLY DISPLAY YOUR PRODUCTS EVERYWHERE
WITH PRODUCT MOCK-UP TEMPLATES BY DESIGN AGLOW
---
Presenting finished photographs as samples is hands-down the best way to sell more products to your clients. Don't have aspirational images of your framed wall art, gorgeous keepsake albums, and other offerings to showcase?
No worries. That's what we're here for.
SHOW WHAT YOU WANT TO SELL WITH PRODUCT MOCK UPS
We've created mock up templates that are a snap to use - just open the PSD file, clip your artwork into the layer, and you're good to go. No need to buy sets of frames and come up with inventive and attractive galleries to hang and photograph. Forget printing new sample albums and fresh portfolio boxes just to feature on your blog and site.
Use gorgeous product mock ups on your site, blog, in your emails and social media platforms. You can even print them on marketing cards, price menus, and brochures!
Every mock up features real interiors and props, professionally photographed, just for you. No digital mockups. The high resolution quality of each template ensures that your images will look top-notch no matter where you decide to display them.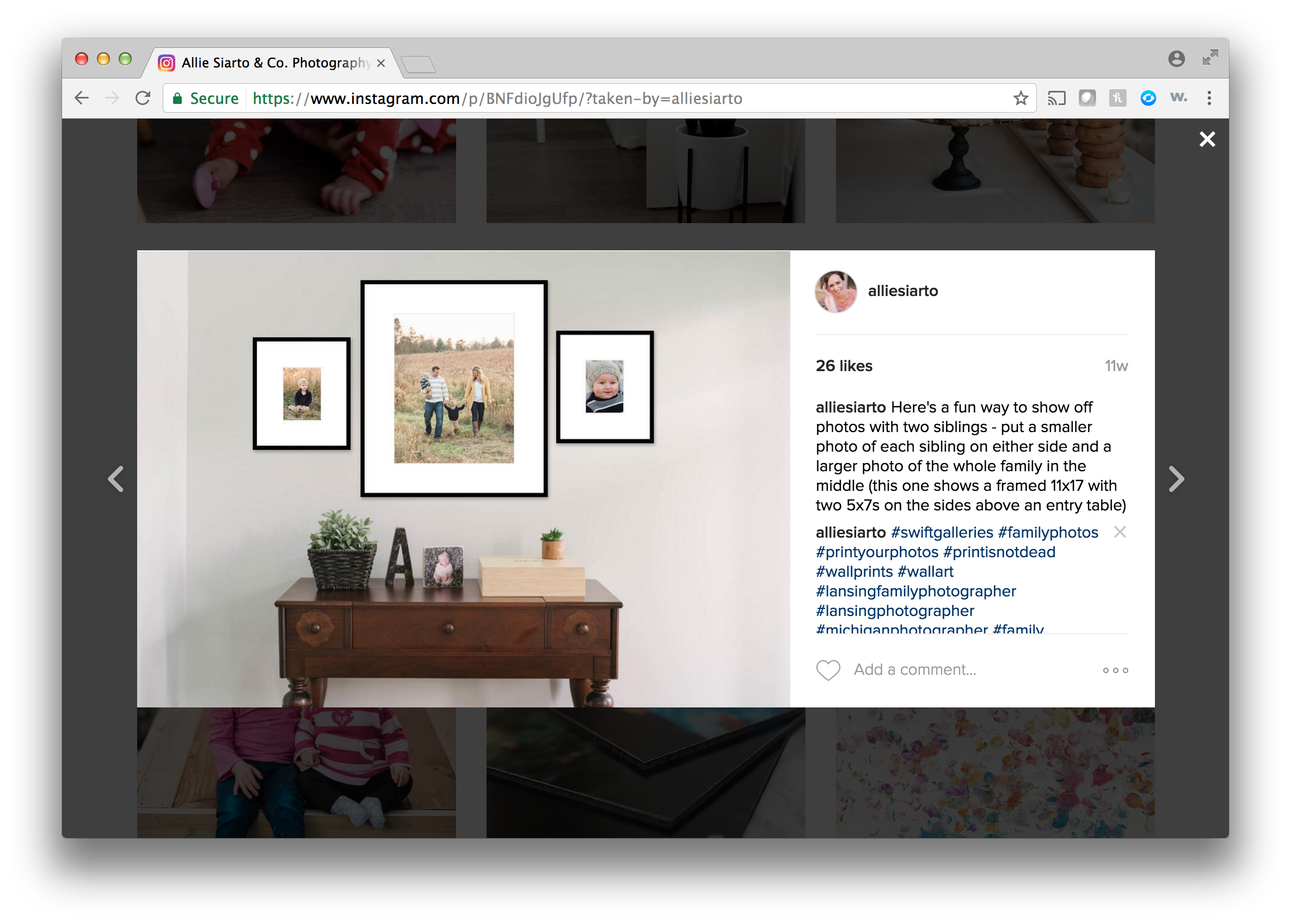 "I love showing clients their photo previews in social media as wall gallery mock ups to get them inspired for what they can do in their own homes. This mock up is easy to use, and clients love it."
- ALLIE SIARTO & CO. PHOTOGRAPHY
You have to SHOW WHAT YOU SELL
Plant the seed for higher sales by displaying lifestyle images of your finished artwork on your site, social media accounts & printed marketing materials. Our mock ups come as high-res PSD files with image layers to easily clip your work into to make showcasing your artwork a snap. This is the easiest way to get your client's thinking about wall art, albums and more.
get your clients excited for keepsakes today